Contoh Soal
Contoh Soal Narrative Text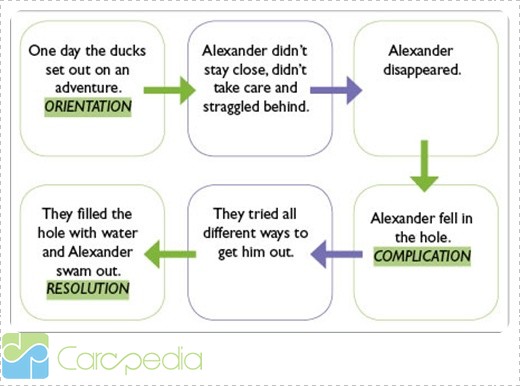 Narrative text adalah bagian dari soal pelajaran Bahasa Inggris yang berbentuk bacaan yang sangat menarik, baik itu merupakan pengalaman pribadi / kejadian aktual, maupun merupakan khayalan dari si penulis. Dalam pelajaran Bahasa Indonesia, Narrative Text bisa berarti dongeng atau kisah. Beberapa contoh soal Narrative Text dibawah ini bisa memperkaya pengetahuan kita tentang Narrative Text itu sendiri.
CONTOH SOAL NARRATIVE TEXT
Chandra received a business degree from a well-known University in 1990 and took a job with a large company. His career got off to a good start. By 2002, his salary was IDR 25.000.000,- and he was in charge of three-person analys team.
Chandra was not happy with career progress, however. Although his salary was satisfactory, his level of responsibility was only slightly greater than it had been during his first year or two in the company. He had been stuck in a staff job at the home office for more then 10 years and felt that he would like a change. He requested a transfer to a line marketing job.
Chandra was told that he was too valuable in his current job tobe transferred. He was overpaid for a lower-level line position, and too inexperienced to be promoted to a middle or upper level line position.
1.Joe couldn't be promoted to a higher position because:
A. he didn't have enough experience
B. he was in charge of a three person team
C. he was needed in his present position
D. he was slightly irresponsible
E. he got off to good position
2. Why was Chandra unhappy?
A. he had too much responsibility
C. his work took long hour
D. he wanted to have a better salary
E. his job was no longer chalengging
Once upon a time, a rabbit wanted to cross a river but he could not swim. He had an idea. He saw a crocodile swimming in the river. The rabbit asked the crocodile, "How many crocodiles are in the river?" then the crocodile answered, " we are twenty here". "where are they?" the rabbit asked for. "what is it for?" the crocodile asked.
"All of you are good, nice, adn gentle. so I want to make a line in order. Later I will know how kind all of you are", rabbit said. Then crocodile called all his friend and asked them to make a line in order from one side to the other side of the river. Then the rabbit started to count while jumping from one crocodile to another crocodile: one..two..three..four..until twenty, and finally, he thanked all crocodiles because he had crossed the river.
1. We know from the first paragraph that the rabbit actually wanted:
A. to know the number of crocodiles there
C. to know where the crocodiles are
D. to swim across the river
E. to meet the boss of crocodile
2. the story mainly tell us about:
A. the boss of the crocodile and all his friends
C. a rabbit and crocodiles
D. a rabbit and twenty crocodiles
E. the boss of the crocodile
Health officials who made checks at the cemeteries discovered that cemeteries had become one of the main causes for the spread of dengue fever in urban areas. They were shocked to find a lot of aedes mosquitoes breeding in cemeteries. The aedes mosquito spreads Dengue Haemorrhagic Fever, DHF, to man.
The official found a lot of pots, bottles and vases holding flowers at the graves left there by people visiting the graves of their relatives. These container had eventually accumulated rain water and they soon become breeding grounds for these mosquitoes. Those living near cemeteries also became victims of dengue fever. Sadly it was the death of a caretaker of a cemeteries that promoted the officials to investigate the surroundings near his house. This has led to the discovery of cemeteries as a breeding ground for aedes mosquitoes.
Since this discovery, the Health Department has appealed to the caretakers and the different associations in charge of graveyards to clear all containers left at graves as quickly as possible. The number of dengue case notified was highest among the chinese, followed by the Malays, Indians, and others. All these cases had been mainly from the city areas. The Health Department is continually strengthening dengues prevention and control by holding talks, shows, fogging housing estates, and conducting checks at homes.
1. According to the tax, all of the following sentences about DHF prevention and control are TRUE, except:
A. giving talks to people in charge of graveyards
B. ordering people to throw away all the containers they have in their homes
C. informing the general public about DHF
D. eliminating possible breeding grounds of mosquitoes at graveyards
E. fogging the houses in every neighbourhood
2. The main information of the text was about:
A. prevention and control of DHF
B. the causes of DHF in urban areas
C. the victims of DHF in Asian countries
D. the instructions of Health Department
E. cemeteries as the source of aedes mosquitoes
3. To prevent aedes mosquitoes from breedin in cemeteries, the government does not allow:
A. health official to keep a check on cemetery visitors
B. Chines, Malays, and Indians to go to cemeteries
C. any container that holds water to be left at the graves
D. people to bring flowers to the cemetery
E. talks about DHF to be conducted at cemeteries.
Video
Video contoh narrative text
Dalam video ini akan diperlihatkan contoh dari narrative text
Pencarian Terbaru
Contoh soal narrative text. Contoh soal narrative. Http://carapedia.com/soal_narrative_text_info3476.html. Soal narrative text. Contoh narrative text dan soalnya. Contoh soal teks narrative. Contoh narrative text beserta soalnya.
Contoh soal narative text. Pertanyaan narrative text. Contoh narrative text. Narrative text dan soal essay. Soal narrative text dan bacaanya bahasa inggris. Narrative text dan soalnya. Pertanyaan untuk narrative text.
Soal soal narrative text. Narative text contoh soal. Contoh narrative teks dan soal. Pertanyaan tentang narrative text. Contoh narrative text dan soal nya. Contoh teks narrative dan soalnya.